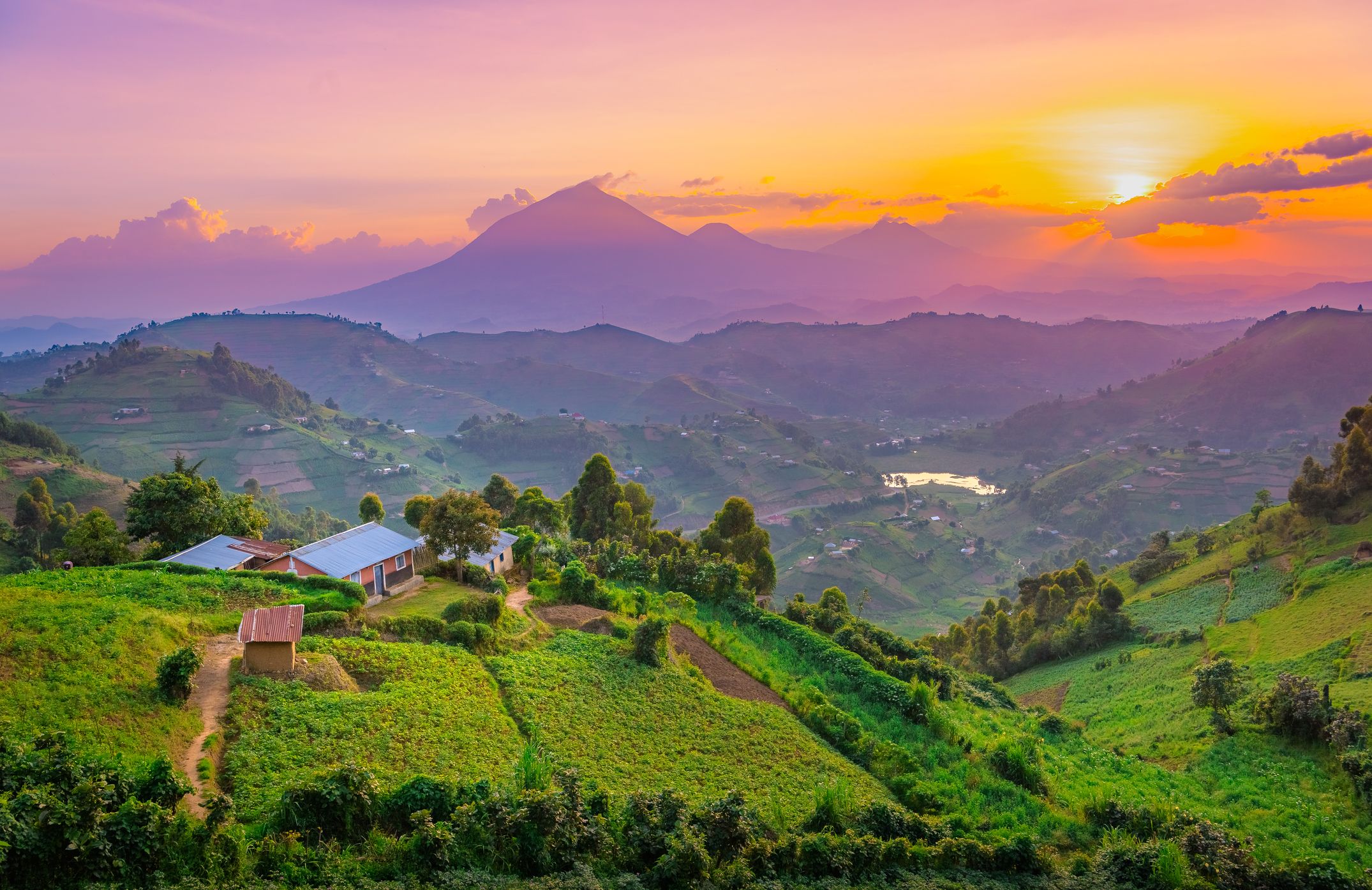 August 04, 2022

Uganda Speech-Language Pathology & Global Public Health

Uganda: Speech-Language Pathology & Global Public Health

When Can I Travel? January 3 – January 12, 2023 (10 days) and July 24 -August 5 and August 4 -19, 2023 (15 days)

Where Am I Going? Uganda is located in east-central Africa and is roughly the size of Great Britain with approximately 44 million citizens. Uganda consists of dozens of ethnic groups while the official languages are English and Swahili. Known as "the pearl of Africa," Uganda has many ecosystems such as volcanic mountains, forested swamps of the Albert Nile River, and rainforests in the central plateau. The country is also home to Africa's largest freshwater lake, Lake Victoria. Uganda is also known as the garden of Africa, it's a shock of emerald flora. Roads are lined by mango, jackfruit and banana trees, humpy hills form shamrock-coloured tea and coffee plantations and lakes and rivers are flanked by clumps of tall elephant grass. Expect the unexpected on this trip!

Who Should Sign Up? Undergraduate students, graduate students, recent graduates and post-bacc students.

Why Should I Travel with Therapy Abroad? More than ever, speech-language pathology /speech therapy program selection committees are looking for well-rounded students who have a thorough understanding of their respective fields of interest and the ability to work collaboratively across cultures. SLP graduate programs, clinical rotations, and clinical fellowships are increasingly difficult to get into. In particular, learning about, observing, and gaining hands-on experience on the medical side of the field can seem almost impossible. In this program, you will work with and learn from a distinguished group of professional SLPs, medical and public health workers in a cross-cultural setting at a local hospital! You will gain direct hands-on learning in a medical setting and enjoy the beauty of Uganda.

We created this program specifically to help participants not only grow in the above areas, but also gain hands-on experience that's hard to duplicate in the classroom: professional observation hours, one-on-one time with professionals in your field for formal and informal settings, direct experience in public and allied health, and a chance to support local children, adults, and families with special needs.

What Will I Do? (Program Details) Your group will collaborate with government organizations, non-governmental organizations (NGOs), private clinics, and our local community partner organization to bring services to children and adults. With an intentional focus on cooperative learning and capacity building for both visiting and hosting professionals, our ASHA-certified Speech Therapists will take you through a cross-disciplinary, cross-sectoral and cross-cultural program that will change the way you develop within your field.

The brand new hospital, located 25 km from the capital in Sayii, serves multiple communities that have a population of approximately 20,000 people. Prior to the hospital being built this region had no existing health care facility. You will work at pop-up speech clinics, work directly in the hospital, and work in the local schools. You'll also experience being out in the community going door to door to meet families and check on them. You will have Therapy Abroad staff, guides, and  interpreters with you during your entire trip.

Therapy Abroad students will learn about diverse approaches to teaching and implement methodologies for designing and evaluating learning experiences used in the education of patients/clients, students, colleagues, and the broader community.

Excursions: While you will earn observation and clinic hours, there will also be opportunities for fun, cultural excursions. You will enjoy a full evening event of cultural dancing and traditional storytelling, a full day on a Uganda Safari, and go on a local hiking tour to learn about traditional herbs and plants to name a few activities. We also have a full local meet and greet BBQ planned with the community.

Will I Get Observation, Clinic, And Volunteer Hours?

Yes! If you are interested in becoming an SLP or working in global public health, observing and volunteering are essential to providing you with first-hand experience of the profession and helping you build your case for graduate school and beyond. Our service program in Uganda is a perfect way to diversify your experience working in different settings and gain needed observation, clinical, and volunteer hours.

What is the Itinerary*?
Day 1: Fly to Uganda either on a group flight (most popular choice) or on your own**
Day 2: Arrival Day/ Orientation
Day 3: Team building and get to know your peers and clinical supervisors
Day 4-7: Clinic
Day 8-9: Excursions
Day 10-13: Clinic & Village Home Visits
Day 14: Excursion
Day 15: Fly home
*sample itinerary can vary based on the group and dates
**students taking their own flight will pay a $300 admin fee to cover the cost of private transportation to/from airports and a Therapy Abroad staff person.
Where Will I Stay? (Program Life) Students and faculty will live here in the secured, fully gated private property complete with a chef for our programs right in Sayii. You will be transported to different locations via a private bus and driver for the duration of your program.
Every day you will have access to Wifi, fresh drinking water, western style toilets and showers, and laundry services (laundry will be on site or nearby). Meals will be a combination of Ugandan and Western cuisine. We have a 100% guarantee that you will have plenty of amazing food! We can cater to specific dietary needs as long as you let us know ahead of time. In addition to Ugnada's many scenic charms, the warmth and hospitality of the people and culture will make you feel at home in no time!
Benefits For Students Who Participate In This Program: Keep the same
Tuition: 14- Day Program price is $3,750 USD not including *international airfare.
*Airfare from the Continental US is estimated at $1,200. Therapy Abroad will organize group flights from New York, JFK International Airport as soon as airfares have been published.
What's Included? We got you covered: Travel and study abroad is a big investment and our commitment to you is that we will work hard every day to make sure you are going to have the most amazing experience: professional staff, tasty meals and comfortable accommodations, and overall, a well-crafted itinerary full of diverse activities and good people.
With the exception of international airfare, our trips are all-inclusive. We won't try to upsell you on any "additional activities" or "additional optional activities" that aren't advertised as part of the program. More specifically, your program includes:
Pre-departure support
Group flight booking assistance
Flights team support staff
Professional and licensed staff (practitioners and academics)
24-hour emergency support staff and in-country support
Airport pick-up in Uganda
Private transport throughout the country
Experienced facilitators
Shared, comfortable accommodations
All meals
Snacks and drinking water
Orientation and curriculum
All necessary equipment, materials and supplies
All activities listed in the program itinerary
All domestic transport
Materials, tests and diagnostic tools
Therapy Abroad tee-shirt
Ready to Apply? Click Here to Start your Application Process Today!
IMPORTANT NOTE: There are no prerequisites for this program, and students from any relevant department or major may apply. Spaces for this program are limited and fill up quickly. All applications will be individually evaluated on a rolling basis. Students on this program will primarily be working with children, so all applicants should be comfortable working with children and be creative and flexible to get the most out of their experience.