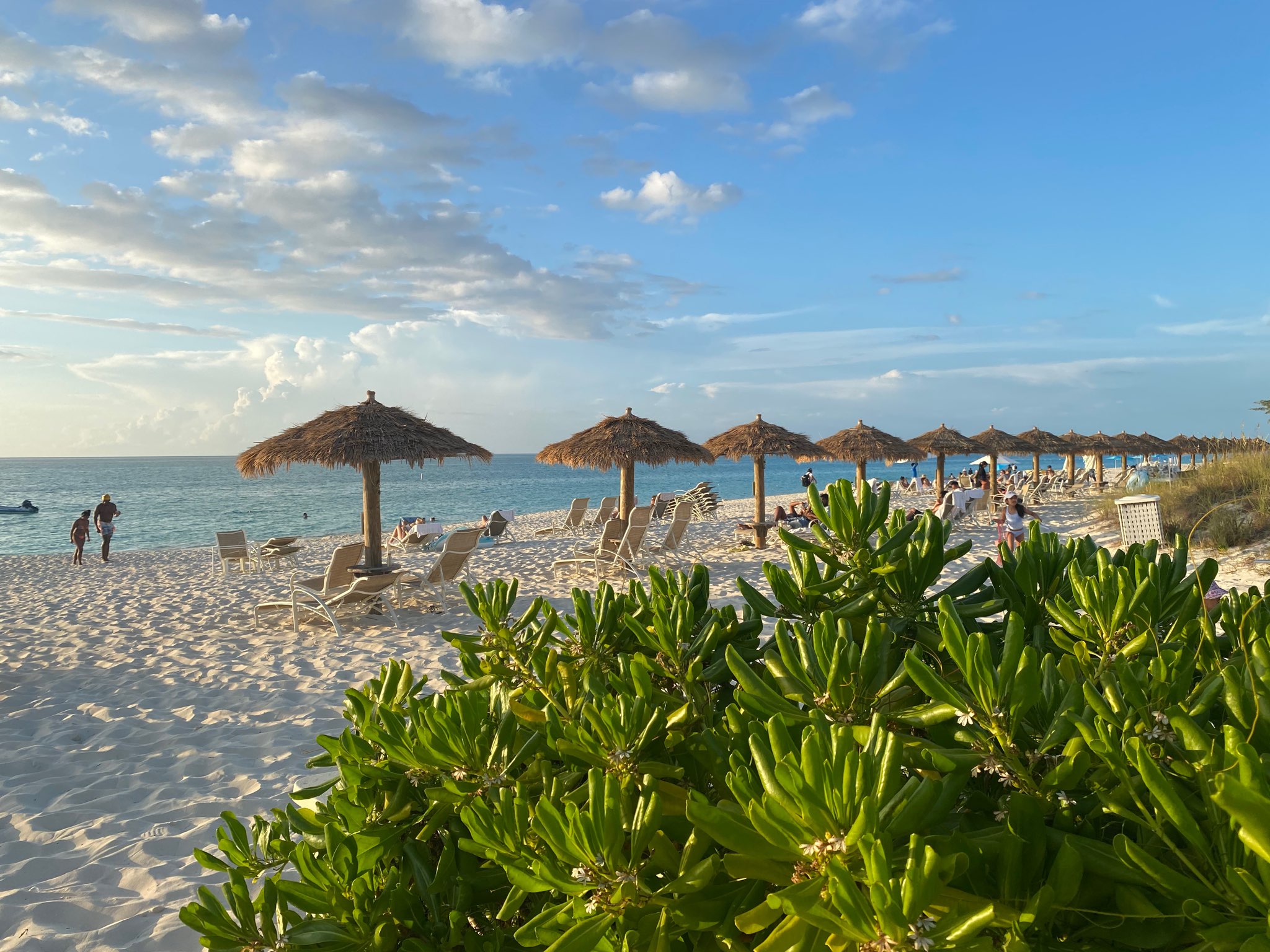 August 04, 2022

Turks _ Caicos Islands Graduate Health Sciences Adventure Speech, Occupational, Physical _ bahavioral Therapy

Turks & Caicos Islands: Graduate Health Sciences Adventure: Speech, Occupational, Physical & Behavioral Therapy

When Can I Travel?

Where Am I Going? Turks and Caicos is a territory of the United Kingdom located near the southeastern end of the Bahamas. TCI is comprised of 40 islands and cays. Ninety percent of the population is of African heritage while English is the official language. TCI has a rich blend of religions, beliefs, and customs that originate from the native Taíno and Lucayan people, African slaves, and the French and Spanish explorers.

Who Should Sign Up? Graduate students and students enrolled for graduate school

Why Should I Travel with Therapy Abroad? More than ever, OT, PT, SLP, and Behavioral Therapy employers are looking for well-rounded graduates who have a thorough understanding of their respective fields of interest and the ability to work collaboratively across cultures. You will work with and learn from a distinguished group of licensed, professional occupational therapists, physical therapists, and speech therapists in a cross-cultural setting.

We created this program specifically to help participants not only grow in the above areas, but also gain hands-on experience that's hard to duplicate in the classroom: professional observation hours, one-on-one time with OTs, PTs, SLPs, Behavioral Therapists and other professionals in formal and informal settings, direct experience in public and allied health, and a chance to support local children and families with special needs.

What Will I Do? (Program Details) Your cohort will work directly with the Ministry of Health to bring services to children in Providenciales and/or Grand Turk. With an intentional focus on cooperative learning and capacity building for both visiting and hosting professionals, our licensed professionals will take you through a cross-disciplinary, cross-sectoral and cross-cultural program that will change the way you develop within your field. Students will work directly with pediatric and adult clients.

Therapy Abroad students and staff provide essential services such as screenings, direct rehabilitation, evaluations, referral and/or care to promote fitness, health and wellness and capacity building in the provision of occupational, physical, and speech therapy to individuals, organizations, and communities. You will learn about diverse approaches to teaching and implement methodologies for designing and evaluating learning experiences used in the education of patients/clients, students, colleagues, and the broader community.

Excursions: While you will earn clinical hours, there will also be opportunities for fun, cultural excursions. Some activities planned include snorkeling and swimming at the most beautiful beaches in the world. You will also learn about the history of the islands on a locally guided tour.

Will I Get Clinical and Volunteer Hours?

Yes! Our TCI program is a perfect way to diversify your experience working in different settings and gain needed clinical and volunteer hours. The experience working in an interdisciplinary setting will set you apart from others on your resume as well as prepare you for real-world settings. The bulk of your hours will come from running our award-winning Adventure Camp for kids with special needs.

What is the Itinerary*?
Day 1: Fly to Provo (PLS) either on a group flight (most popular choice) or on your own**
Day 2: Clinical Prep Day
Day 3: Full Clinical Day
Day 4: Adventure Camp Day 1 / Afternoon Excursion
Day 5: Adventure Camp Day 2 / Afternoon Excursion
Day 6: Adventure Camp Day 3 / Afternoon Wrap-Up & Beach Bar-B-Q
Day 7: Fly home
*sample itinerary can vary based on the group and dates
**students taking their own flight will pay a $300 admin fee to cover the cost of private transportation to/from airports and a Therapy Abroad staff person.
Where Will I Stay? (Program Life) You will stay in nice, 3-star hotels on the island walking distance to the beach. Every day you will have access to Wifi. Meals will be a combination of local and Western cuisine. We have a 100% guarantee that you will have plenty of amazing food! We can cater to specific dietary needs as long as you let us know ahead of time. In addition to TCI's many scenic charms, the warmth and hospitality of the people and culture will make you feel at home in no time!
Benefits For Students Who Participate In This Program:
Hands-on experience
Build experience and resume for graduate school admissions
Gain clinical hours
Cultural responsiveness
Learn from professionals in small discussion
Practice skills in a multicultural environment
Learn to compare and contrast speech-language pathology, Physical and Occupational Therapy and Behavioral Sciences services in developing countries with that in the United States.
Intercultural exchange in creative learning environment
Increased skills of intercultural communication
Experience in research and collaboration
Greater international understandings of social issues
Better understanding of global social change
Greater understanding of inequalities and differences in world systems
International travel experience
9.TCI
Tuition: 7 Day Program price is $1,500 USD not including *international airfare.
*Airfare from the Continental US is estimated at $600.
10.TCI
What's Included? We got you covered: Travel and study abroad is a big investment and our commitment to you is that we will work hard every day to make sure you are going to have the most amazing experience: professional staff, tasty meals and comfortable accommodations, and overall, a well-crafted itinerary full of diverse activities and good people.
With the exception of international airfare, our trips are all-inclusive. We won't try to upsell you on any "additional activities" or "additional optional activities" that aren't advertised as part of the program. More specifically, your program includes:
Pre-departure support
Group flight booking assistance
Flights team support staff
Professional and licensed staff (practitioners and academics)
24-hour emergency support staff and in-country support
Airport pick-up in Turks and Caicos
Private transport throughout the country
Experienced facilitators
Shared, comfortable accommodations
All meals
Snacks and drinking water
Orientation and curriculum
All necessary equipment, materials and supplies
All activities listed in the program itinerary
All domestic transport
Materials, tests and diagnostic tools
Therapy Abroad tee-shirt
Ready to Apply? Click Here to Start your Application Process Today!
IMPORTANT NOTE: You must be enrolled in a graduate program for physical therapy, speech therapy, occupational therapy, or behavioral Sciences to participate. Spaces for this program are limited and fill up quickly. All applications will be individually evaluated on a rolling basis. Students on this program will primarily be working with children, so all applicants should be comfortable working with children and be creative and flexible to get the most out of their experience.