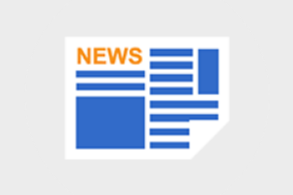 December 08, 2018

NKV-550 Series Ventilator System Receives FDA 510(k) Clearance

Nihon Kohden OrangeMed Inc. has received U.S. FDA 510(k) clearance for the Nihon Kohden NKV-550 Series Ventilator System. The NKV-550 Series Ventilator System is a critical care ventilator designed for adult, pediatric or neonatal patients for use in a hospital or hospital-type setting. Ventilation is indicated for use on patients who require respiratory support, such as invasive ventilation, non-invasive ventilation and high flow oxygen therapy.

The NKV-550 Series Ventilator System offers a suite of "Gentle Lung" applications (apps) for clinicians to practice lung protective ventilation more easily and safely. With the patent pending "Protective Control" through a second graphic user interface, it allows clinicians to minimize biological hazard and radiological hazard while caring for patients with contagious diseases and for patients undergoing interventional radiological procedures. With a wide range of therapy types and ventilation modes, clinicians can ventilate a patient from intubated ventilation, to mask ventilation, to high flow nasal cannula, and to mask oxygenation, with the same ventilator without changing breathing circuits. Its app-based approach not only helps the clinicians to optimize their daily workflow, but also makes the additions of new features easier in future.

The NKV-550 was designed by an experienced team in California who Treasure Every Breath©.